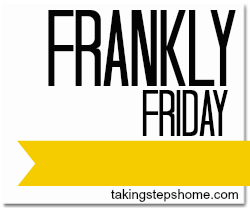 Hey, ladies!
I have a few words for you today....No pictures, just words.
During Holy Week (the week leading up to Easter), I was reading John Piper's "Love to the Uttermost". Check it out HERE
I think it was Friday's reading that inspired my thoughts today.
Piper said this, "The great aim of this writer [of Hebrews] is that we get near God, that we have fellowship with Him, that we not settle for a Christian life at a distance from God, that God not be a distant thought, but a near and present reality, that we experience what the old Puritans called communion with God."
Let's dig a little...The writer of Hebrews had a message from God. His desire for His readers is the same desire that God has for His people. That desire is simply this: DRAW NEAR TO GOD - ALWAYS.
Whether you are a total loner or a people person, there is one presence that will satisfy, namely, the presence of God.
The presence of God is a place Jesus couldn't get enough of. He wants His people to be enjoy that same closeness that He knew.
Hebrews 7:25 says, "Consequently, He [Jesus] is able to save to the uttermost those who draw near to God through Him since He always lives to make intercession for them."
He's saving to the uttermost those who draw near to God through Him. Having been saved to the uttermost, don't you think we'd be RUNNING to God continually? He's there, making intercession for His people, even now.
On this Friday, I want you to do one thing - on good days, on bad days, and everyday- draw near to God.
Be encouraged to know that Jesus saves His people to the uttermost and lives to make intercession for them. There are so many connections here...Being saved, drawing near, and being interceded for...
The life of the Christian is a beautiful thing! Happy weekend to you all.