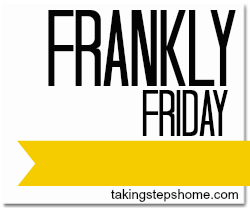 Whenever something strange happens or I see something that is ridiculous I have a few things that I tend to blurt out. My friends and family find it hilarious to imitate these sayings of mine because they KNOW what's coming.
One thing I tend to think and say in those situations is "this is real life". When I say this, it is part question and part conclusion.
The world is a CRAZY place to live...And yet, however strange, ridiculous, and crazy things are, every one of them is REAL.
This is real life...
We deal with other people. They hurt us, we hurt them. They take advantage of us, we take advantage of them. They love us, we love them.
You get the picture...The point is, we need other people and other people need us.
There are people in our life that come and go. Some we get to know and care about, others are just part of the crowd that surrounds us.
All of these people have their own STORIES. The struggles, the hopes, the dreams, the disappointment, and the passions that make them who they are.
In my real life - I have two dads [clarification: one bio and one step married to my mom], one mom, two brothers, and a sister. I've had seven grandparents and three great grandparents. I have over 20 cousins and nearly just as many aunts and uncles. I have friends who I care so much about, they might as well be family. And I've had friends that I thought would be around FOREVER who are completely out of my life now.
Each of these people have their own "entourage". That's A LOT of people....And it's people that make this world a crazy place to live. I contribute. People look at me and think, "Woah! This is real life?!?!"
How about if we cut down on the crazy?
Be who you are, but THINK about the people around you.
Did you commit to do something? Do it. Is someone you know having a hard time? Listen. Have you been using someone? Apologize and stop that. Do you know someone who is excited about something? Celebrate that with them!
Slow down and step back. The fact is, this life is real and crazy - but it's also SHORT. What really matters is what's coming NEXT and THAT will be here before we know it.
I'm so ready! God has us here, so while we're waiting let's work together to be people that MAKE LIFE REAL by sharing the truth and joy of what is coming.