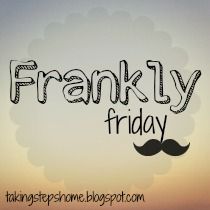 I've got a big, random post for you today! Frankly, my mind has been JUMBLED lately. So, that's what you get. Real life coming from a jumbled mind.
1) I've been gearing up to do some Christmas baking. Technically, I've already started....Since I've only made small batches, it doesn't really seem like I have.
Why yes, that is powdered sugar on my forehead and a peace sign on my shirt....No, I am not a hippie.
Back in September (?) I made egg nog with a friend. I came home and made some more.
A few weeks ago, I made a half batch of snow ball cookies.
Last week, I picked up some dates to make date balls. Unfortunately, I accidentally *jumbled mind* didn't pick up enough so that was another half batch in the making.
2) I've realized that every Christmas confection that appeals to me is covered in powdered sugar....I want variety. But every single recipe involves powdered sugar. Help.
Pecan Snowball Cookies
Date Balls
3) I love shopping. When it happens rushed and unexpectedly, I just don't enjoy it as much. Help.
4) Getting old pretty much stinks.
I went to a Christmas party at an assisted living center today. I thought I was taking a friend of mine (Alice) to say the Christmas story to the residents as they ate lunch as usual. After I got there I realized that Alice's church was throwing a huge Christmas party....Oops. I showed up underdressed and empty handed. Nice.
I sat with three ladies. One of them could barely see and couldn't hear. I cut up her meat for her. She forgot her teeth in her room. I felt bad because I wanted to talk. At the same time, I didn't want to talk because then she would know she couldn't hear me over the noise in the room and since she couldn't really see she couldn't read lips or facial expressions either.
I've got a few conversations to share with you from my time there. It wasn't all awkward or sad! That post will be next week.
5) Even if the shopping trip is rushed and unexpected and I'm not in the mood...I love the mall at Christmastime. The music. The people. The decorations. The SALES. Woah....It was really a great day.
6) Good intentions aren't enough. Especially when it comes to house work and laundry. Oh and cooking....One unexpected thing after another came up this week.
I made chicken nuggets (from "scratch"), cinnamon apples, corn, sandwiches, and a roast in the crock pot. The roast was a major let down...I didn't get home in time to fix sides to go with it. So, into the fridge it went. :(
So, I feel like I need a good day....A good day that goes exactly like I expect it to.
Maybe a whole bunch of them right in a row.
What's a matter with me? Okay, so things haven't been going as expected. Who cares? My attitude can make it better or break it.
Just keep swimming.....Just keep swimming.
Enjoy your weekend!