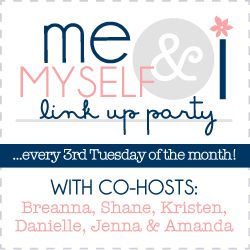 What was your favorite gift given to you as a child?
This is so hard because there were so many awesome ones...I will go with my first digital camera. I got it the year I was 16 and it was a game changer. Having used a film camera, I was always careful not to take too many pictures. Once I got the digital, I wasn't so afraid. I would try new things and take several pictures of the same thing. You can always delete them!
Christmas is almost here, what is that one Christmas song you could listen to on repeat?
Okay, in case you didn't know, I LOVE Christmas music! I never get tired of it. I'm going to go with Burl Ives singing "Holly Jolly Christmas". Anything Burl Ives really...I love his voice.
What are a few of the items on your Christmas list this year?
This book
This DVD series
Sho Baraka's "Talented Xth" cd...It was set to drop Jan. 1 but now I'm hearing Jan. 15.
Do you and your family have any special holiday traditions? Explain.
I did a series of posts about this once... Pt. 1 Pt. 2 Pt. 3 Pt. 6 Pt. 7
(pt. 4 and 5 don't really apply anymore)
Basically, we open presents from each other and extended family and "stockings" (we actually use shoe boxes instead these days) on Christmas morning. This is followed by breakfast, relaxing, and some kind of food.
Then, on Jan. 6 we celebrate Epiphany by getting together with our surrogate Grandparents and opening presents from our parents.
Our traditions have changed over the years. That's the latest and greatest. I'm not big on change, but then, I'm not in charge.
Which do you prefer: wrapping paper or gift bags? Why?
Definitely wrapping paper! I just think it looks better than gift bags. Gift bags are sometimes necessary, but if it can go in a box, it can be wrapped! And topped with a bow and piled up nicely.
********
While you all are here, I'd love to invite you to take part in a new link up I'm trying to host! Shameless plug....Check it out HERE. Basically, it's a chance to share photos on Mondays and link up while you're at it.