Last week feels like it was a month long. Looking back on things that have happened lately, I'm realizing that some of it was only a week ago....For once, some things DON'T feel like they happened yesterday.
We celebrated Epiphany and a birthday. There was grocery shopping and visiting grandparents. It snowed a lot and yet there was lots of sunshine too. I baked a new cookie (peanut butter with toffee bits) and fixed a bunch of pretty popular dinners.
I cannot tell you what this much sun shining into the rooms of the house does to my heart. I never get tired of such beautiful days!
It is nice when the sun on my face is matched with the sun on my soul...Thanks to time in God's Word and listening to the truth He has shared with others, I've been having plenty of that too.
Look around you. There is so much beauty to behold even on a normal, regular, ho-hum type of day. Look around you and be thankful, be amazed, and enjoy the beauty.
I say this a lot, and I'll say it again...God makes things to appeal to our senses and gave us the senses to experience them so that these things may point us to the One who made us and the things around us.
To live a life set on Him changes things...We can truly see things for what the really are.
With the Golden Globes happening, a lot of people were tuning in and picking out their favorite (or not so favorite) dresses. I don't think I've ever watched them...It seems kind of strange to me. In my mind, it's their party and I don't really need to pry. But, whatever...
Thanks to a group called "Shepherd's Press" I did hear about Jodie Foster's speech. There was so much about her that I didn't know. I should have guessed what her closing lines told everyone, but it never crossed my mind. She ended her speech saying,
"Jodie Foster was here, I still am, and I want to be seen,
to be understood deeply and to be not so very lonely."
Can you imagine looking back on your life having only that to say? It sounds so sad to me. I'm sure she said it smiling and maybe even laughing.
I want to live so that if I make it to 50 I have more to think and know and say about my life up to that point.
The people at Shepherd's press put it this way,
"All that she longs for is found only in Christ. Learn from these words. They provide an opportunity to speak of Christ. Tell your children that these words of Jodie Foster demonstrate the cruel delusion of the world's promises. No matter how grand and glorious the promises are, life lived without submitting to the Lordship of Christ is sadly, hopelessly empty. It is a foretaste of hell."
I know those are strong words, but the loneliness and emptiness is strong too. It only makes sense that such overwhelming sorrow can only be overcome by something even stronger.
Whether you are as happy as you have ever been or so sad that you are sure you will never be happy until you're dead...Those longings were given to you to show you the Christ.
May the hope that is in Him be in you and overflowing onto the people around you!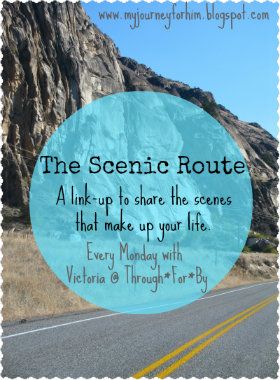 document.write('