Today's prompt: "Describe 'the Good, the Bad, and the Ugly' of yourself."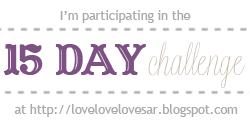 The Good
*I'm saved by grace through faith.
*I tend to be joyful, pleasant, and happy.
*I am a good listener and someone willing to give wise counsel.
*I care deeply and love sincerely.
*I enjoy cooking, cleaning, and doing laundry.
The Bad
*I'm a sinner.
*I don't trust very easily.
*I don't like change.
*Gross things actually freak me out.
*I'm not very "adventurous".
The Ugly
*I'm a sinner.
*This thing on my eye...It's the reason there aren't very many pictures of me lately. It showed up a few months ago and won't go away...Remember what I said about doctors? That's why it isn't fixed yet.
*I don't share. In other words, I am selfish.
*I get anxious.
*Even though I hate arguing, I will usually defend truth, a point, or a person until I "win".