Today's Prompt: "If you were only allowed to watch one movie for the rest of your life, what movie would it be and why?"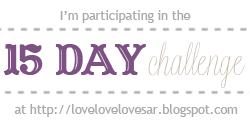 My movie would be "Remember the Titans".
Why?
*Denzel Washington
*It's touching and sad
*It communicates a truth
*Denzel Washington
*It involves sports
*It's set in a beautiful part of the country during a time of overcoming
*Denzel Washington
I quote this movie often...It is definitely one of my favorites and aside from Disney's Beauty and the Beast, it is probably the movie that I have watched the most.
The only thing that could make this movie better would be a clear communication of the Gospel and the way it transforms people so that they can live in peace and harmony that comes from Him.