A post with THREE parts.
Numero Uno
I finally got my new camera out this weekend! I took nearly 500 pictures. It took that many pictures for me to figure out how to use P, AV, and M modes.
M is quickly becoming my favorite because of how much control I have in that one. Some of those pictures will be sprinkled throughout this post.
**********************
The Scenic Route...The Things of Summer
Here are some things of summer that I won't be enjoying in 2012 (as far as I know anyway). These are things I grew up enjoying.
The very first picture...Please ignore the junk on the desk. :)
*Beaches of the southeast.
*The smell when you first get out of the car at the beach.
*Going to the beach and spending the ENTIRE day by the ocean only to go back to the condo when it was time for dinner.
A piece of summer on the mantle.
*Fireflies.
*WARM nights.
*Hiking in the mountains and playing in waterfalls.
Shadows
*Humidity...It's like being wrapped in a warm blanket. I don't live there having to garden, mow the lawn, etc. so it was always a treat.
*Traveling with my Grandma and Ghiddu....Well, just being with them was nice. I miss them most this time of year.
*Seeing my cousins and aunts and uncles.
*Coming out of anywhere with really cold AC and feeling the heat radiating off the pavement.
Just doing their thing.
**********************
Day Two: Six Word Memoirs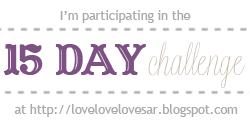 "Six word memoirs are exactly how it sounds: your life in six words. The history behind it is that Ernest Hemingway was asked to write a complete short story in as few words as possible. His response was, '

For sale: Baby shoes, never worn.

' This then errupted into a way to tell sad, sweet, honest tales.

"


If I had to describe my life in six word this is what I would say:

"Victory, bitter victory, in Jesus Christ."

It's simple...But it covers it ALL.

Victory is mine. It has not (and will not) come without pain and heartache. But it is mine. Not because of anything I have done, can doe, or am.

I will be victorious because of the One who fights for me - Jesus Christ.

The first verses I ever memorized from the Bible are still true.

"For by grace you have been saved through faith. And this is not your own doing; it is the gift of God, not a result of works, so that no one may boast. For we are His workmanship, created in Christ Jesus for good works, which God prepared beforehand, that we should walk in them."

(Ephesians 2:8-10 ESV)
The end.